OUR STORY
In the late 1970s, four Woodbridge families were all searching for an answer.
They had reached the point you possibly find yourself in.
They had dearly loved relatives who were finding the practicalities of living in their own homes increasingly challenging and who were in need of some professional care and support.
Determined to find a care home with the levels of compassion, understanding and kindness they sought, they decided to create their own. Through local generosity, grants and support from charity and the housing corporation, the site was acquired in 1980 and by 1983, they opened their doors to welcome the first residents.
Today, we're a fully independent, not for profit care home, still driven by one founding principle – to treat each resident as you would one of your own.
Welcome to Highlands. Where your family is part of ours.
Caring for you
We're not just here to care for you, we're here to make you feel cared for. That ethos runs through the whole team and is our starting point for everything.
Care can take many forms and our residents all have different requirements so we take a fully rounded approach. Whether it's help arranging your new room, mobility assistance or just taking the time to have a chat, our care is both practical and personal. We're here to look after your emotional needs as well as your physical ones and our professional, trained staff are here whenever you need us, day and night.
Life is always about balance and we need different things at different times in our lives. At Highlands, we aim to provide the right balance between privacy and community, and support and independence. So if you need assistance with washing, dressing, toilet needs or taking your medication, we're here, and if you're just after the assurance that help is always at hand should you need it, we're here for that too.
Highlands is your home and we do everything we can to make it feel that way. We know what a difference it makes to be surrounded by your own furniture and memories so you're welcome to bring additional pieces with you to make it your very own space.
Our 24 single bedrooms each have a fitted carpet, curtains and a wardrobe along with their own ensuite WC and washbasin, with seven rooms also including an ensuite shower. The main house has 4 bathrooms, a shower room and a lift to the second floor accommodation. All our bedrooms are redecorated before residents move in.
Your time is your own so however you feel like spending your day, we have the perfect environment in which to do so. Relax and socialise in our sitting room where you can watch TV and DVDs, play board games or use one of our iPads, or be peaceful in the garden room or conservatory from where you can enjoy our beautiful grounds with ornamental terrace and fishpond. The view over Woodbridge and down to the River Deben is simply stunning and with a summerhouse and comfortable chairs, ramps, hard footpaths and raised beds, everything is ready and accessible for you to find the perfect spot to take it all in.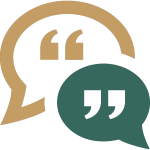 "You have built a truly wonderful team who care enormously about the people that they look after day and night. This is evident in every single thing that they do for each and every resident."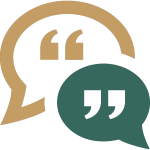 "I would like to thank you and all the staff at Highlands for the warm welcome given to me. Everything that could be done, and even that little bit more, to make my stay here pleasant, has been extended to me."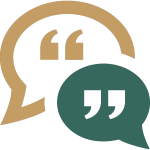 "A very big thank you to everyone who made my mum's stay at Highlands a special time. You looked after her with kindness, sensitivity and fun! I can never thank you enough, I am so grateful to you all for that."
Living at Highlands: Cost of care
Highlands Care Home is owned and managed by The Abbeyfield Deben Extra Care Society Limited, a charity that was set up with that as its sole purpose, with a grant from the government and donations from other charities in 1981.
Because it is a non-profit organisation, we don't have to pay dividends to shareholders or interest on any loans, and so we can provide good value for money to our residents.
The 'extra care' in our name means that we have a higher than average ratio of care staff to residents. We do not provide nursing or dementia care, but we may be able to provide temporary additional support where it is needed, although we will charge for the cost of doing so.
We have two levels of charges:
£732 a week for most of our rooms, and £756 for the rooms with an en-suite shower.
Your fees will cover all your meals, accommodation costs and care.
Life at Highlands
We know the importance of feeling part of the wider world so encourage and support your own independence. With the space to come and go as you please, we'll help you to maximise your sense of freedom and respect your privacy, but always with the reassurance and comfort that care and help is on hand 24 hours a day.
Our inclusive atmosphere, as can be testified by Maisie, our friendly resident cat, extends to your friends and relatives and they are welcome to visit you whenever you like including joining us at mealtimes by arrangement. There's also a guest room available for those visitors staying overnight.
Our large dining room welcomes everyone twice a day for a delicious, home-cooked lunch and dinner and provides a chance for people to come together and socialise. We always use fresh local produce when we can and you're welcome to tell us about your favourites so we can make sure we include some of them on our menu. Many people's daily highlight comes with the homemade cake we bake for afternoon tea and like most people, we're powered by tea and coffee so hot and cold drinks are always available.
Social engagement, activities and mental stimulation play important roles in maintaining residents' wellbeing and we offer a varied programme of opportunities for you to participate in although we always respect those who prefer their own space. Coffee mornings, weekly quizzes, arts and craft afternoons, exercise classes and outings to local attractions are all on offer and you're always welcome to make your own suggestions if there's something you'd like to do. Every summer we host our annual garden party where friends and family are all welcome. We also have a broad range of books to choose from and a mobile library makes regular visits so you're never short of a page-turner.
Looking and feeling good can have a big, positive impact on how people feel so we have our own well-equipped hairdressing salon at Highlands. Hairdressers and a manicurist visit regularly or you can invite your own to come and take advantage of the facilities. We also have our own shop within the house where you can purchase any essential items you may need.
We have special, trusted relationships with two local GP practices in Woodbridge with regular visits to Highlands every Wednesday, so if any resident feels unwell they can request an appointment. These currently take the form of a video call. Of course, they are always available for medical advice and a doctor will visit at other times if required.
Faith plays a central part in many of our residents' lives and our local churches visit us monthly to celebrate Holy Communion and Songs of Praise.
Our people
Our people make Highlands what it is. Every day is driven by their experience, dedication and passion to deliver the highest standards of care. Our management team are supported in their drive for excellence by qualified carers and support staff, including 5 senior care assistants, 24 care assistants and a 5-strong catering team.
We believe our happy atmosphere contributes to the longevity of our staff's service with most of them having been with us for between 10 and 20 years, and one now extending to 36 years and counting. We understand how important this continuity can be to our residents too, helping to build stability and confidence through long-lasting relationships.

This core team is supported by our highly valued network of safeguarding-checked volunteers, all of whom donate their time and energy generously to greatly enhance the lives of our residents and help to make Highlands the place it is.
The strategic management of Highlands is overseen by an executive committee with regular communication ensuring our efficient operation and financial stability.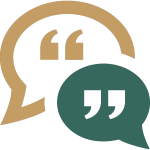 "I just wanted to write and say a heartfelt thank you for all you are doing to look after our dear dad at this extraordinary time. Hearing your cheery voices when I'm speaking to dad on the phone is a great reassurance."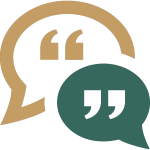 "Dear Lorraine and all the lovely staff at Highlands, I just wanted to let you know how grateful I am to all of you for the selfless and wonderful work you are all doing looking after the residents, but especially my mum during this strange time. I thank God for you all and hope that you know how much my family and I appreciate you."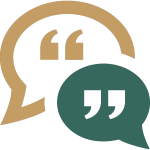 "I am exceedingly grateful that Highlands have kept everything working so well. I realise it has presented many problems, but we residents have had excellent attention, care and food… "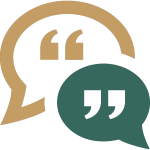 "I wanted to say a big thank you to all the staff that showed such care, love and support for my dear late mother. Highlands is such a wonderful homely place."